SMP Welcomes Drew & Lisa Aquilina
03-31-2020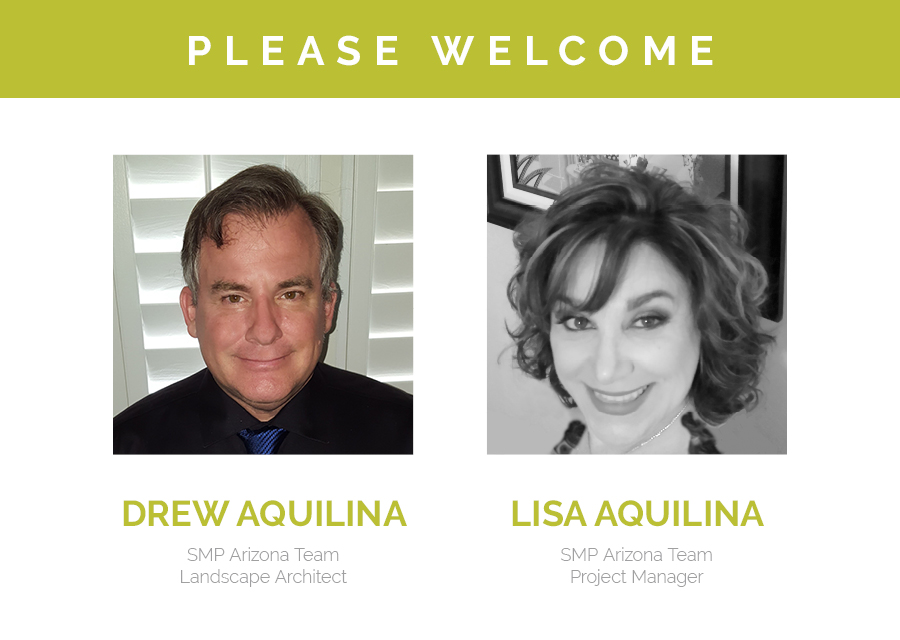 Landscape Architects and Planning team, Drew and Lisa Aquilina provide a seamless flow of SMP's comprehensive capabilities to the Arizona marketplace.
Drew Aquilina's three decades of experience spans the full array of site analysis, and landscape design and construction, drawing upon such diverse projects as high-density residential, large-scale master planned communities, public renovation design and complex mixed use, medical and historical properties.
Lisa Aquilina provides expertise in coordination of landscape design and execution. Her skill in contract negotiations, project management, and coordination with clients in every sector make her a valuable asset to every assignment. Ms. Aquilina is also a dynamic individual, working with women to interpret their vision and expand their involvement in the landscape design leadership. Together the couple will provide high caliber one on one consultation and service to Arizona clients.